Read. Get Inspired. Go.
Backpacking has made travel accessible, bringing destinations to millions of people. You no longer need to rely on flights, expensive hotels or fancy restaurants. Simply check in to a hostel, meet up with fellow travelers in dormitories, and binge on local street food. In a nutshell, go frugal.
Backpacking is also about the wilderness, hiking overnight (sleeping in camps, huts, or forest rest houses) through forests and mountains. It has brought people closer to their natural environment. Sleep gazing the stars, listening to the sounds of the wild, and wake up to misty mornings and magical sunrises.
Backpacking Series is a space dedicated to experiences and opinions of budget travelers, hikers, divers, bikers, and just about most outdoorsy people. Read interesting travel anecdotes, discover places to explore, and find the inspiration to get going!
Awards
September 2017 becomes a milestone. Backpacking Series is ranked amongst the top 100 backpacking sites globally! Thank you Feedspot!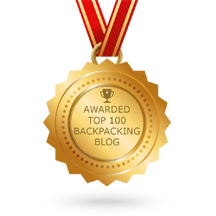 About the Author
Abhijeet Deshpande is an accidental nomad and a writer. His book, titled Backpacking North East India: A Curious Journey, will be released soon.

He is featured in print media and his work in travel portals, including India's leading travel magazine HappyTrips and MakeMyTrip, a pioneer in online travel industry.
Save